Internships
Women's and Gender Studies is proud to collaborate with many community agencies in order to provide purposeful internship experiences for students. Students who major in Women's and Gender Studies must complete 3 units of internship and 1 unit of WGS 498 "Careers in WGS" in order to graduate.
Below is a sample of the internship sites available to WGS students. Interested in learning more about each site? Click on the sites' heading for more information or ask a WGS faculty member to connect you with a student who has previously interned at these locations. Interested in interning at a site that is not on the list? Speak to your WGS advisor to explore the possibilities! 

Off-Campus Internship Opportunities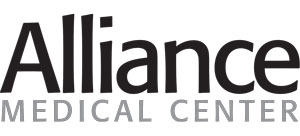 Alliance Medical Center has a dedicated team of healthcare professionals who work with families to improve short- and long-term health care management by providing coordinated and comprehensive preventive, primary, and specialty services. Their two main clinics are in Healdsburg and Windsor, including a dental clinic in Windsor. In addition to primary care physicians, Alliance provides specialized care for patients suffering from diabetes, arthritis, back pain, osteoporosis, fibromyalgia, tendonitis, gout, and lupus as well as issues related to menopause, PMS, and pituitary disorders.Other critical health support provided by Alliance for patients of all ages include prenatal care, behavioral health, dental health, chiropractic, podiatry, and diet and nutrition support along with specialized services for teens and seniors.
Contact: (707) 433-5494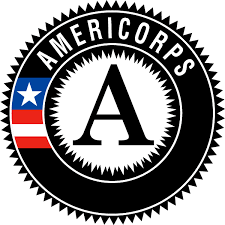 CalSERVES programs provide opportunities for participants to discover passions, realize potential, and express their power. This takes the form of several local and statewide AmeriCorps programs that engage the community in services to support children and families in need. CalSERVES provides programming and training in the areas of academically aligned after school tutoring programs and volunteer program development.
Contact: (707) 586-9285

Better Beginnings for Babies is a a non-profit in Santa Rosa dedicated to improving the care of mothers and babies. Since its inception in 2008, Better Beginnings for Babies has assisted many families by providing emergency doula services to laboring mothers, raising awareness of birth options, and engaging in numerous dialogs to reframe discourse about maternal and pediatric health. If you are interested in breast feeding, postpartum support, and/or doula services, this could be a great internship for you.
Contact: (707) 902-3031 or betterbeginnings4babies@gmail.com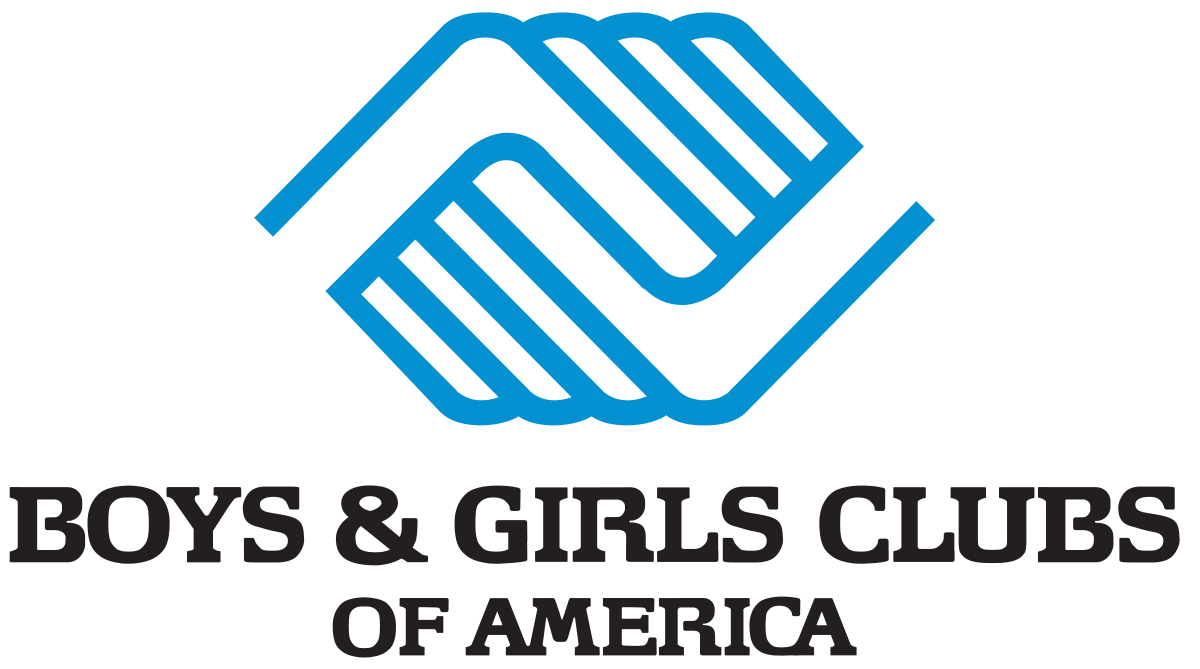 The Boys & Girls Club seeks to enable all young people to reach their full potential as productive, caring, responsible citizens. Club programs and services promote and enhance the development of boys and girls by instilling in them a sense of competence, usefulness, belonging and influence. Clubs are located all throughout Sonoma County, including a diversion program within Juvenile Hall and summer sports and athletic programs.
Contact: (707) 528-7977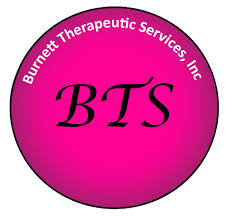 Burnett Therapeutic Services (BTS) offers Behavioral and Mental Health Therapy for children, youth, adults, couples and families. BTS is dedicated to the comprehensive service model, including, but not limited to working with the client with his or her family, communication training, skill building, coping skills training, family work, therapeutic counseling, behavioral therapy, cultural diversity, and activities that increase and build upon each client and their family's strengths. Our goal is to address a broad array of human needs with our services. BTS has multiple therapists specializing in differing treatment modalities and because of this, we have the ability to treat many different life, mental and behavioral issues. We believe that each person receiving services has an inherent ability to learn, grow, and succeed if given the appropriate support, empathy, and tools. 
Contact: (707) 299-8250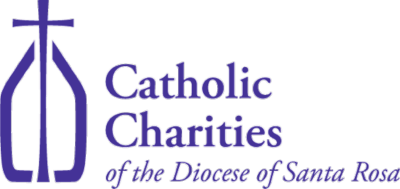 Catholic Charities offers a variety of supportive and shelter services to individuals and families experiencing homelessness. Catholic Charities also offers a rural food program, immigration services, supportive living and senior services to people in need.
Contact: (707) 528-8712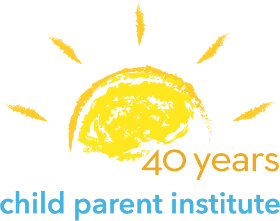 Child Parent Institute, formerly California Parenting Institute, is a parent education and children's mental health agency, serving families throughout Sonoma County since 1978. Our continuum of care includes child therapy, family resource assistance, parent education, facilitated supervised visitation, therapeutic and recreational creative arts programming, and a non-public school (New Directions) providing adolescent special education/mental health services. We advocate for policies that support families and protect children.
Contact: (707) 585-6108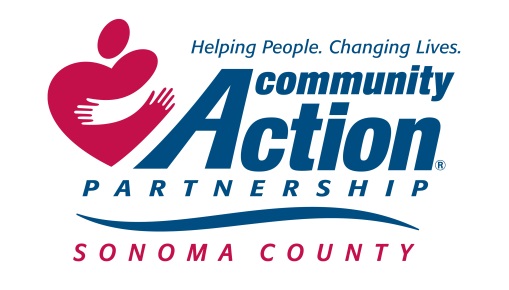 Community Action Partnership is a network of organizations who partner with low-income families and individuals to help them achieve economic and social stability, to built community, and to advocate for social and economic justice. Their programs and services include: DIG Leadership Program, Southwest Family Resource Center, Padres Unidos, Give Kids a Smile, Early Head Start, Head Start, Via Esperanza Centro de Educacion, Disaster Relief Assistance Fund, H2O Water Program Assistance and more.
Contact: (707) 544-6911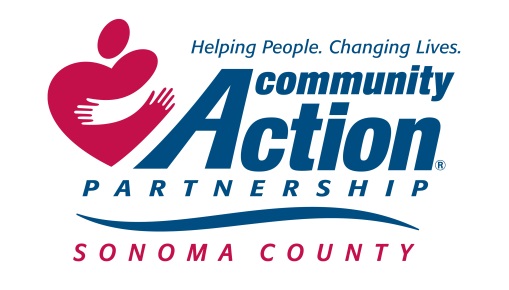 The Community Action Partnership (CAP) Head Start program is funded to serve 453 children, ages ranging from 3 to 5 years old. CAP Head Start operates 13 centers throughout Sonoma County, 4 days per week, 10 months per year. They offer 25 part-day morning or afternoon center based classes. Their goal is to build a strong foundation for school readiness by recognizing each child's individual strengths and needs as they provide opportunities for each child to grow physically, socially, emotionally, and intellectually.
Contact: (707) 544-6911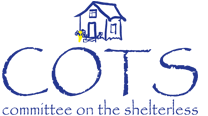 COTS provides programs and services that empower families and singles experiencing homelessness to break the cycle of homelessness, transform their lives and find housing for good. Annually COTS provides programming to 2,200 adults and children, served 124,000 hot meals and 750,000 pounds of food to people in need throughout Sonoma County.
Contact: (707) 765-6530 x136 or volunteers@cots.org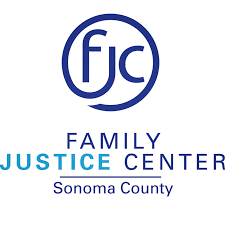 The Family Justice Center of Sonoma County empowers family violence victims to life free from violence and abuse by providing comprehensive services, centered on and around the victim, through a single point of access. Services include victim and legal services for domestic violence, elder abuse, and sexual assault.
Contact: (707) 565-8255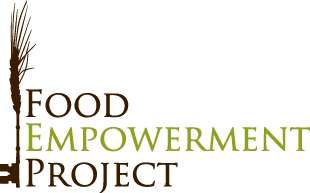 Food Empowerment Project seeks to create a more just and sustainable world by recognizing the power of one's food choices. They encourage healthy food choices that reflect a more compassionate society by spotlighting the abuse of animals on farms, the depletion of natural resources, unfair working conditions for produce workers, and the unavailability of healthy foods in low-income areas. By making informed choices, we can prevent injustices against animals, people, and the environment. We also work to discourage negligent corporations from pushing unhealthy foods into low-income areas and empower people to make healthier choices by growing their own fruits and vegetables. In all of our work, Food Empowerment Project seeks specifically to empower those with the fewest resources.
Contact: info@foodispower.org or call (707) 779-8004 

The Freedom Archives is a non-profit educational archive located in San Francisco dedicated to the preservation and dissemination of historical audio, video, and print materials documenting progressive movements and culture from the 1960s to the 1990s. The Freedom Archives internship program offers opportunities to work hands-on with historical documents and media and improve your writing and critical thinking skills. The internship program is specifically designed for students in high school or college and community youth interested in working with historical materials that document peoples' struggle for freedom.
Contact: (415) 863-9977 

The GLBTHS in San Francisco is a community-based archives and museum dedicated to preserving the histories of GLBT communities in Northern California. This internship program provides students with the opportunity to work with a community based non-profit historical organization.
Contact: (415) 777-5455
The South County Compassion Center is a community-based organization launched in 2011 that focuses on offering compassion and support for homeless families and individuals. The programs include a Day Center which is open 5 days a week, Almost Home camping program, Safe Parking program, Project Homeless Connect and Saturday Supper. They also offer case management, housing placement services and counseling referrals. 
Contact: (408) 763-7120
The Immigration Institute of the Bay Area (IIBA) helps immigrants, refugees, and their families join and contribute to the community. IIBA provides high-quality immigration legal services, education, and civic engagement opportunities.
Contact: (707) 932-7000 or sonoma@iibayarea.org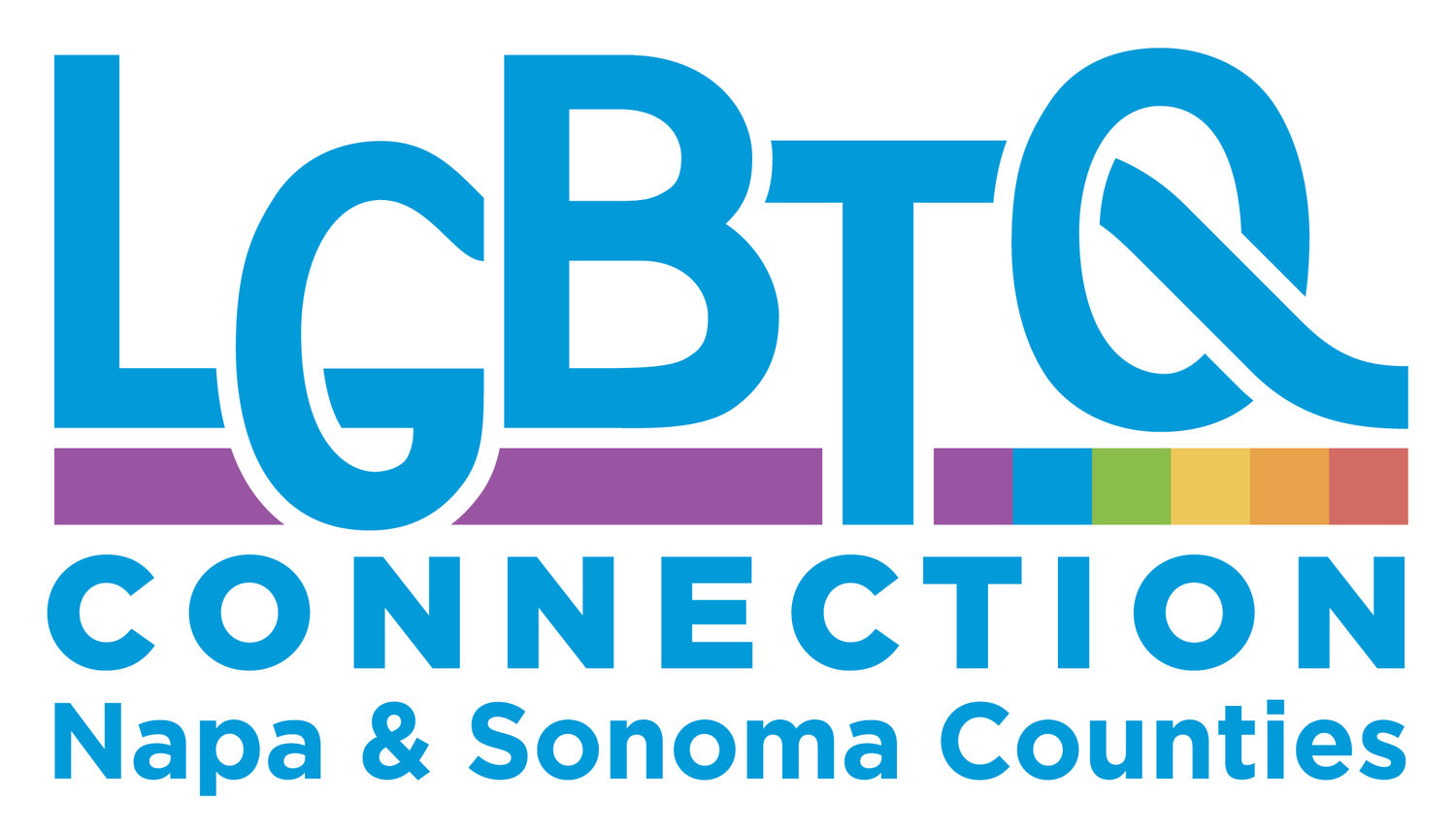 LGBTQ Connection, an initiative fueled by youth and other emerging leadership, fosters a healthier, more vibrantly diverse and inclusive community. Each year, LGBTQ Connection engages 3,500 LGBTQ people, their families and community, and trains 500 providers from local organizations across Northern California to increase the safety, visibility and well being of LGBTQ residents. In Napa and Sonoma Counties the program operates local LGBTQ community centers, supporting underserved LGBTQ youth and elders. The Napa and Sonoma offices of LGBTQ Connection each provide a safe and trusted space to cultivate hubs of vibrant activities and caring community. 
Contact: Sonoma County office: (707) 595-8961 or Napa office: (707) 251-9432

The Living Room is a drop-in center for at-risk or homeless women and children. The program provides breakfast, lunch, toiletries, diapers, writing supplies, stamps, bus tickets, telephone, message service, post office box, peer support, and referrals for housing, jobs and social services. Interns are needed to work at the front desk and to help coordinate other activities.
Contact: (707) 579-0138 ext 3

The Long Valley Health Center is a not-for-profit organization working to increase health and wellness in Laytonville and the surrounding communities, by providing quality healthcare and increasing access to health services. The Long Valley Health Center provides the following services: a full range of medical and dental procedures, support groups, telemedicine, counseling, acupuncture, chiropractic, patient case management and a community garden. 
Contact: (707) 984-6131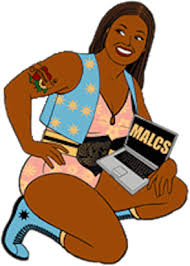 Mujeres Activas en Letras y Cambio Social (MALCS) is a professional organization for self-identified Chicana, Latina, Native American / Indigena mujeres and gender non-conforming academics, students, and activists. MALCS is an organization that values and recognizes the multiple and ongoing contributions of Chicana, Latina, and Native American / Indigena women and gender non-confirming academics and activists. MALCS actively works to create, promote, and support an inclusive education pipeline to increase the presence of other self-identified Chicana, Latina, and Native American / Indigena women and gender non-conforming people in the undergraduate, graduate, and professional populations. MALCS supports and recognizes that for Chicana, Latina, and Native American / Indigena women and gender non-conforming peoples, scholarly, and activist endeavors are not separate by rather part of a holistic approach that also includes creative, spiritual, and communal production and thought. 
Contact: Lupe Gallegos Diaz at lupe@malcs.org 

NAMI Sonoma County offers free education programs that provide current information, support and hope; support groups for families, friends and persons living with mental illness, and a Warmline information and referral service. We raise public awareness and understanding of mental illness and strive to dispel its stigma.
Contact: (707) 527-6655


The roots of NorthBay Healthcare run deep in Solano County. Civic leaders and local physicians teamed up and in 1959 opened a local choice for advanced medicine, close to home — a locally managed, nonprofit healthcare provider for compassionate care.From oncology to open heart surgery, and from birth through the end of life, NorthBay Healthcare has teams of medical experts ready to assist in your care. North Bay Healthcare Foundation offers many areas of opportunity for volunteers, including, working at their Adult Day Center, Alzheimer's Resource Center, in the emergency department, community benefit, floor host/hostess, fundraising, gift shop, information services and PAWS for healing.
Contact: NBHF Online Application

The North Bay Organizing Project (NBOP) is a grassroots, multi-racial, and multi-issue organization comprised of over twenty-two faith, environmental, labor, student and community-based organizations in Sonoma County. NBOP seeks to build a regional power organization rooted in working class and minority communities in the North Bay: uniting people to build leadership and grassroots power for social, economic, racial and environmental justice.
Contact: (707) 481-2970
/
The Petaluma Health Center's mission is to ensure access, and to provide high quality prevention-focused health care for the communities we serve. The Petaluma Health Center offers the following services: family medicine, women's health, behavioral health, dental clinic, optometry, wellness groups, patience assistance, chiropractic care, triage/advice nurse and a wealth of resources.
Contact: Apply to PHC Online
At Petaluma Post-Acute Rehab, caring is our main concern. We believe the most effective way to provide compassionate care is to maintain high medical integrity, build staff spirit, and provide beautiful surroundings for our patients and visitors. Although transitions can be challenging, we strive to facilitate that process smoothly in an environment where our patients and guests feel informed, cared for, and welcome. Our team of experienced professionals helps patients recover from surgery, injury or serious illness. They understand the importance of creating a calm and nurturing atmosphere, whether our patients are here for short-term treatment or long term care.
Contact: (707) 765-3030

Through a short film series, the Powerful Voices Project illuminates the strength and resiliency of sexual assault survivors and empowers them to focus on their personal stories. The Powerful Voices Project mission is to educate, empower, and enhance the conversation around sexual assault and its survivors.
Contact: (707) 520-4086 or info@powerfulvoicesproject.com 

At Santa Rosa Birth Center, we strive to provide individualized, compassionate care to women throughout their lives from the onset of menstruation through menopause. We believe that healthy individuals create healthy families. Therefore, our focus is health promotion, disease prevention, and health education.
Contact: (707) 539-1544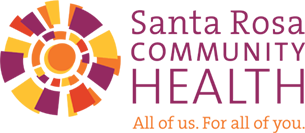 Santa Rosa Community Health serves our diverse community by providing excellent, culturally responsive, comprehensive primary care that is accessible to all people. We care for the whole person with compassion and respect. We cultivate a safe, supportive learning environment where employees can do their best work in a way that embraces diversity. We advocate for health care as a human right because it is fundamental to social justice.
Contact: andrewg@srhealth.org 

Memorial Hospital is run by St. Joseph Health - Sonoma County. St. Joseph Health brings people together to provide compassionate care, promote health improvement, and create healthy communities. Santa Rosa Memorial Hospital is a state-of-the-art, 338 bed acute care hospital providing a range of specialty services. The hospital is home to the region's Level II Trauma Center serving the entire Coastal Valleys area, including Sonoma, Napa, Mendocino and Lake counties, as well as coastal Marin County. St. Joseph Health offers a broad range of volunteer opportunities at their hospitals and a wide range of community-based positions through their Hospice, Community Health and Community Benefit programs.
Contact: (707) 525-5300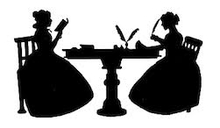 The Sitting Room is a local library and archive with over 6,000 books by and about women - just 2 blocks from the SSU campus. This is a local feminist treasure and a great internship for anyone who loves books, wants archival experience for grad school, or would like to plan literary events or enjoys social media. Internship duties would include helping the library serve its readers and writers, support the writing workshops, salons, events and exhibits. Interns will also work with archival maintenance and help to improve the system, give tours to the general public and scholars, encourage research by example and direction and "market" the Sitting Room to the academic and larger community through expanding its social media presence.
Contact: JJ (she was one of the founders of WGS at SSU and would love to set up internships with current WGS students!) at (707) 795-9028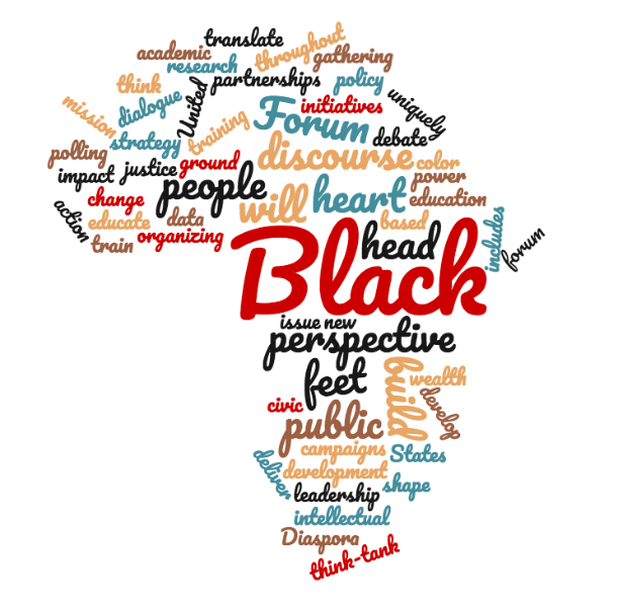 The Sonoma County Black Forum's mission is to lead, serve and thrive! Charged with our mission, we want to help share intellectual discourse, dialogue and impact public policy uniquely from a Black perspective. The Sonoma County Black Forum will support area youth by creating opportunities for them to train, learn, develop 21st century skills, and foster agency within Sonoma County and surrounding Bay Area. 
Contact: sonomacountyblackforum@gmail.com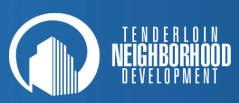 TNDC develops community and provides affordable housing and services for people with low incomes in the Tenderloin and throughout San Francisco to promote equitable access to opportunity and resources. TNDC believes that housing is a human right. Every day we provide people who are struggling to make ends meet in San Francisco with permanently affordable homes. Because when a person has a place to call home, they have the foundation for a better life. Our work is also grounded in our community's needs and leads to programs such as the Tenderloin After-School Program and Tenderloin People's Garden. 
TLC Child & Family services is a non-profit organization that annually serves over 600 children, young adults and families in Northern California. TLC provides comprehensive quality foster care and adoption services, residentially-based services, special education services, transitional housing and counseling. Our main campus is located outside of Sebastopol, CA on seven acres of rural property complete with an apple orchard. On this site, we employ over 100 staff members who have an extensive background in social work, special education, counseling and child development. We provide comprehensive services to six Northern California counties including Sonoma, Napa, Mendocino, Marin, Solano and Lake.
Contact: (707) 823-7300 or info@tlc4kids.org 

As a small middle school, located in the lively and culturally rich Fruitvale community, our mission is to interrupt inequities in our community by insuring all students are academically and socially prepared for success in high school and beyond. In order to achieve our mission, we have partnered with the community to offer services to supplement our academic program and address the needs of the whole-child. We offer an extensive after-school program open to everyone, a health clinic onsite with dental services, a Univision media center, on site mental health providers, a community schools manager and an academic counselor, a robust elective program including art, computer science, music, intervention classes, drama and more, young affinity groups for our boys and girls to deepen their understanding about their own history and culture, a family center that is open daily, parent education classes, and much more.
Contact: (510) 535-3880 (ext. 5100)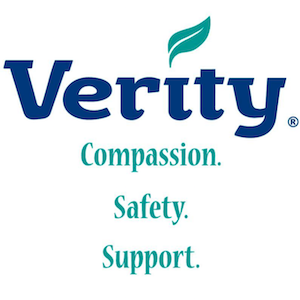 Working in cooperation with the community, Verity strives to eliminate all forms of violence, with a special focus on sexual assault and abuse. Verity facilitates healing and promotes the prevention of violence by providing counseling, advocacy, intervention and education in our community. Verity currently offers two distinct volunteer/intern opportunities: Crisis Line Counselor / Victim Advocate and Sexual Assault Prevention Educator. Both require a minimum six-month commitment along with the completion of a 48 or 30 hour training course, respectively. 
Contact: (707) 545-7270 ext 12 or Apply with Verity Online

The Sonoma County Family YMCA recognizes that communities are STRONGER TOGETHER! When community members are engaged with local organizations like the Y, we are able to work together in support of our focus areas: Youth Development, Healthy Living, and Social Responsibility! Over the past year, thousands of children have been serviced through the Y's afterschool, childcare and youth sports programs and thousands more adults were given opportunities to lead healthier lives through the Y's wide rang of fitness programs. This is only possible because of the generous support of donors and volunteers who offer their time in order to uplift the community in which they live.
Contact: (707) 579-0138 or Apply with YMCA Online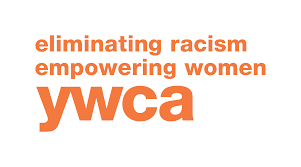 The YWCA Sonoma County has been a leader in Domestic Violence services since 1975. Their goal is to eliminate domestic violence. Services include a Safe House Shelter, A Special Place Preschool (a therapeutic preschool serving children who have witness violence), Encore Program, Community Advocacy, Therapy Services and Support Groups. Various internship opportunities including gaining experience in case management, staffing 24-hour hotline (40-hour training required - applicable to internship hours), assisting with support groups, and collecting/analyzing data for the YWCA.
Contact: (707) 303-8401 or Contact YWCA Online
On-Campus Internship Opportunities
Women's and Gender Studies Communications Intern
As an Editorial Assistant, valuable experience to be gained in social media, desktop publishing, editing, writing, and layout design.
Contact: Professor Charlene Tung, tung@sonoma.edu
Women's and Gender Studies Development Intern
Gain experience in basics of fundraising and alumni relations development. Valuable for those considering a career in the non-profit sector (or maybe even starting your own organization!).
Contact: Professor Don Romesburg, romesbur@sonoma.edu 
CAPS purpose is to support student mental health and wellbeing. To accomplish this, we offer short-term individual and group counseling, workshops, crisis intervention services, consultation, referral, training, and outreach. 
Contact: (707) 664-2153
The HUB stands for Honoring the past, Uniting the Present, and Building the future. The HUB works to transform the dynamics that alienate, disempower, degrade, and destroy. The HUB fosters connection and meaningful conversation to build community within and between cultures, and across different worldviews. By interning at the HUB, you will gain program development, event planning and student services experience.
Contact: (707) 664-2710 or email Rako Fabionar at mark.fabionar@sonoma.edu
Jump offers a variety of different co-curricular service opportunities for all Sonoma State Students. JUMP is the community service program of the Associate Students Inc., which provides Sonoma State University students the opportunity for personal growth, leadership, and education through service to the campus and the community. By organizing service and advocacy opportunities in response to our community's needs, JUMP encourages students to pursue purposeful action and education while promoting change and impacting our world. We have a variety of service opportunities ranging from one day events working in a community garden or a local food bank to semester long opportunities like after-school tutoring and preparing meals for people experiencing food insecurity. JUMP is made up of four coalitions: Days of Service, Sustainability, Youth Programs, and Human Services. 
Contact: Natalie Frankel at frankeln@sonoma.edu 
Our club is a safe place for queer students to find support from each other at the university. As a club, we promote acceptance throughout Sonoma State via events focused around the LGBTQ+ community.
Contact: sonomastateqsa@gmail.com 
Online Resources to Assist in Finding a Site
The Sonoma County Volunteer program helps connect members of the public who are interested in volunteering to aid County departments in providing services to the community.
View the current volunteer opportunities
The Volunteer Center of Sonoma County connects volunteers with nonprofit organizations in Sonoma County. In addition to coordinating a county-wide volunteer program and supporting local non-profits with business support, the Volunteer Center also runs the following programs: 2-1-1 telephone referral service, Volunteer Wheels, Greener Earth Together Program, Secret Santa holiday gift drive, the Human Race and other fundraising events.
Contact: (707) 573-3399 or email info@volunteernow.org
Fill out their online volunteer interest form