Welcome to the Women's and Gender Studies Department at SSU!
"The major you use everyday..."
The Women's and Gender Studies (WGS) Department welcomes all students who would like to learn about gender, race, ethnicity, sexuality, immigration, class, and ability.  Students in WGS study how gender structures everything from our innermost sense of self, to family and community, to transnational relations.  Students in this major sharpen their critical thinking skills about some of the most dynamic issues in our society.  These are the types of skills and knowledge that employers and social movements want and need—they also help us deepen our understanding of ourselves. To become a WGS major fill out a Change of Major form on the Registrar's webpage.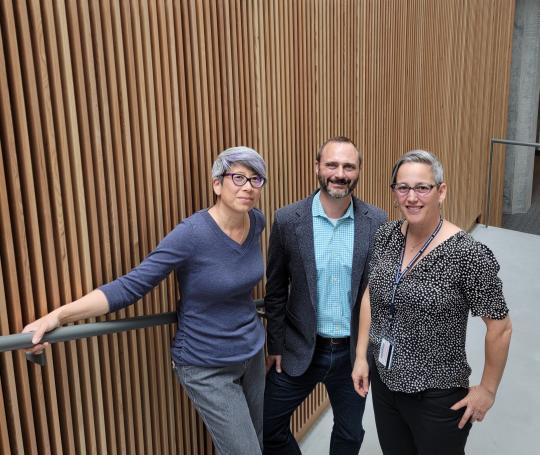 Majors in WGS and minors in WGS and Queer Studies learn about:
Social, political, and cultural dimensions of gender and inequity.
How gender structures everything from our innermost sense of self to transnational circuits of society and economy.
Intersectional perspectives, which means how gender is co-constituted with race, ethnicity, sexuality, nation, ability, and other forms of social power.
Interdisciplinary approaches that examine social structures, institutions and ideologies of gender through social, historical, political, legal, and cultural lenses.
How to apply what you are learning through research, internships, and career planning.
Students in WGS get close mentorship from award-winning faculty and join a community of scholarship and engagement with their fellow WGS classmates.  WGS graduates have gone into a wide range of fulfilling professional and community service roles in: social work, non-profit leadership, law, ethnic studies, human resources, education, counseling, student services, urban planning, art, healthcare, business, and more.
Join us in WGS!