Allison Ford
Assistant Professor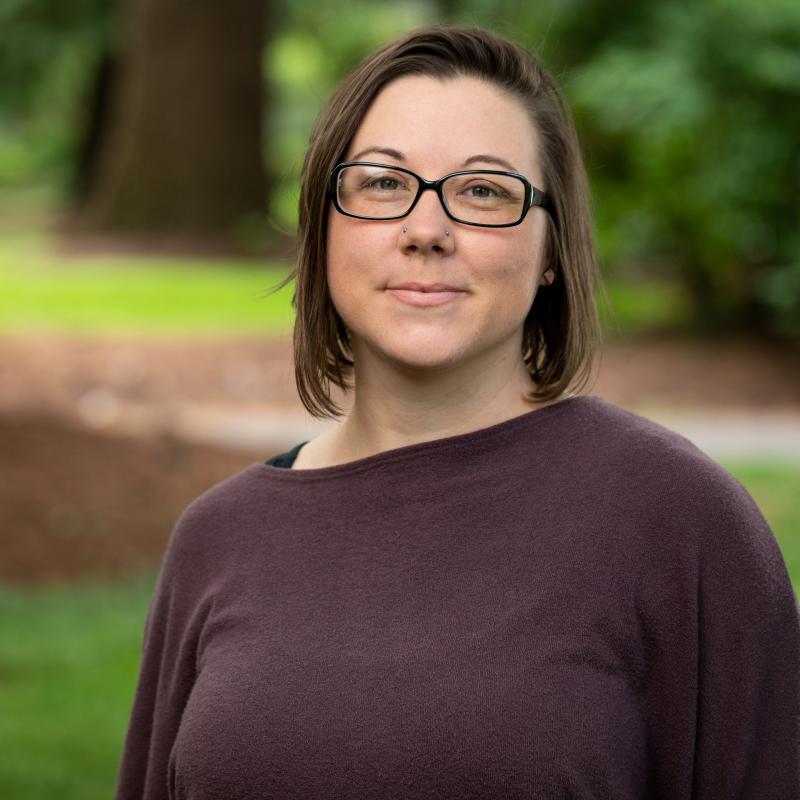 Contact
Office
Stevenson Hall 3106
Office Hours
Tue:
5:00 pm-7:00 pm
Office drop-in
Wed:
10:00 am-11:00 am
via Zoom
About
My research asks, how do contemporary Americans respond to environmental risk in a contentious political culture? I take an intersectional approach to consider how social identities like race, gender, class, sexuality and citizenship status inform the things people do in response to environmental problems. My research investigates American cultural tendencies towards individualized response to environmental risk outside of the culture of environmentalism, such as self-sufficiency movements. In my current work on prepping, I show how culture and emotion work in tandem to shape material, environmental outcomes, as individuals navigate discord between their cultural ideals of individualism, and the lived reality of being dependent on institutions they distrust. My work approaches issues of environmental justice from the perspective of studying up the chain of power to understand environmental privilege. My work builds on insights from cultural sociology, the sociology of emotions, intersectional feminist theory, the sociology of race, and interdisciplinary studies on climate change and society. 
Prior to turning my attention to human societies, I worked on environmental policy initiatives to protect sea otters and coastal habitat in California, cleaned oiled birds in Louisiana during the Deepwater Horizon disaster as an oil-spill response team member with the International Bird Rescue and Research Center, and worked on fisheries policy in Washington, DC. I remain interested in interdisciplinary, policy relevant social scientific research on behalf of environmental justice and conservation.
Education
Ph.D., Sociology, University of Oregon
MA, International Environmental Policy, Middlebury Institute of International Studies
BA, Literature/Writing, University of California, San Diego
Academic Interests
Environmental Sociology, Gender, Culture, Emotions,Theory, Qualitative Methods
Selected Publications & Presentations
Ford, Allison, 2021. '"They Will Be Like a Swarm of Locusts": Race, Rurality, and Settler Colonialism in American Prepping Culture.' Rural Sociology. 86(3):469-493.
Ford, Allison and Kari Marie Norgaard. 2020. "Whose Everyday Climate Cultures? Environmental Subjectivities and Invisibility in Climate Change Discourse." Climatic Change. https://doi.org/10.1007/s10584-019-02632-1
Ford, Allison. 2019. "The Self-Sufficient Citizen: Ecological Habitus and Environmental Practices." Sociological Perspectives 62(5): 627–645.
Ford, Allison and Kari Marie Norgaard. 2019. "Ghurba—A Longing for One's Homeland" in An Ecotopian Lexicon, edited by Matthew Schneider-Mayerson and Brent Ryan Bellamy. University of Minnesota Press.
Ford, Allison and Kari Marie Norgaard. 2019. "From Denial to Resistance: How Emotions and Culture Shape Our Responses to Climate Change" in Climate and Culture: Multidisciplinary Perspectives of Knowing, Being and Doing in a Climate Change World, edited by Hilary Geoghegan, Alex Arnall and Giuseppe Feola. Cambridge University Press.